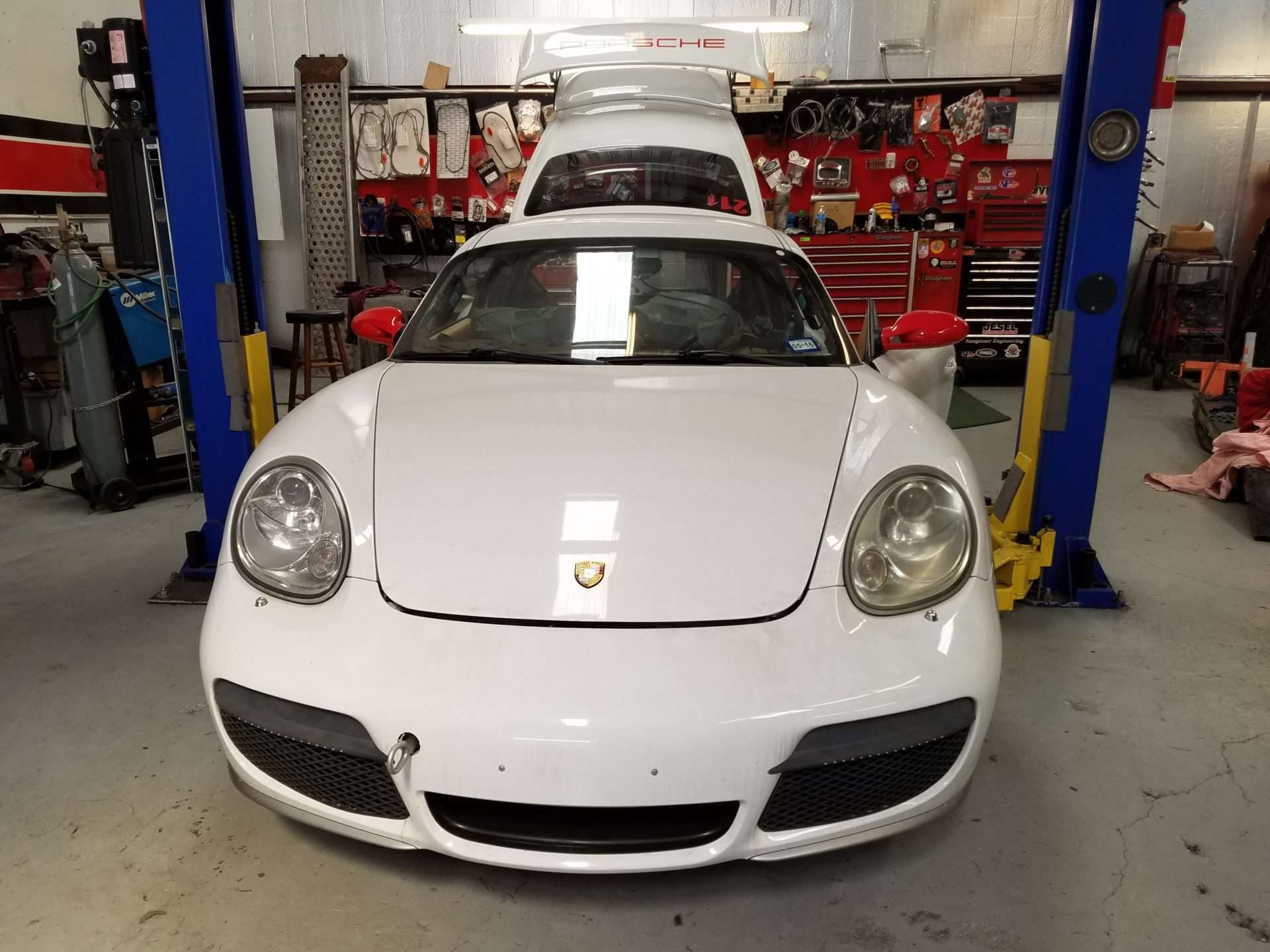 Metalcraft Racing's beginnings have always been grounded in motorcycles and race applications, but we're more than just a one trick pony.
In fact, there's a whole lot more to what Houston Hal can do for your custom design, welding, repair, and fabrication needs.
Pick any day of the week and there's a good chance in the shop that you'll find a motorcycle or two being worked on, alongside projects that can range anywhere between classic truck body repair, to high-end European Super Cars, which Hal provides custom design and fabrication services for, through his partner company, Euro Race Concepts.
Take a look below at two of the most recent custom projects being tackled by Hal.
1970's Era Ford F-350 Crew Cab
This rust spot restoration job is an example of the variety of work Metalcraft Racing and Houston Hal can accomplish. These classic Ford Crew Cabs were the workhorses of their era and it's great to see classic truck enthusiasts bringing them back to their former glory.
2006 Porsche Cayman with Chevrolet LS-1 Corvette Engine
One of the more exciting custom projects Hal is completing at the moment is his work on this Porsche Cayman, being completed for Modern AirCooled-Porsche Service and Repair of Houston, Texas.
This project entails a new engine installation, and the design, fabrication, and installation of a new window, interior roll-bar, sheet metal inlays, and intake plumbing and air filter boxes.
Additional project details will be featured in future blog posts from Euro Race Concepts. Stay tuned…
For more information on projects like this, or how we can serve you, please feel free to contact us by phone or email. We look forward to hearing from you!
Phone: 832-518-7793
Email: profuel555@hotmail.com
Working Hours:
Monday to Friday 9:00 A.M. to 5:00 P.M.